Written by: L'équipe Maison Jacynthe
|
Published on:
February 19, 2022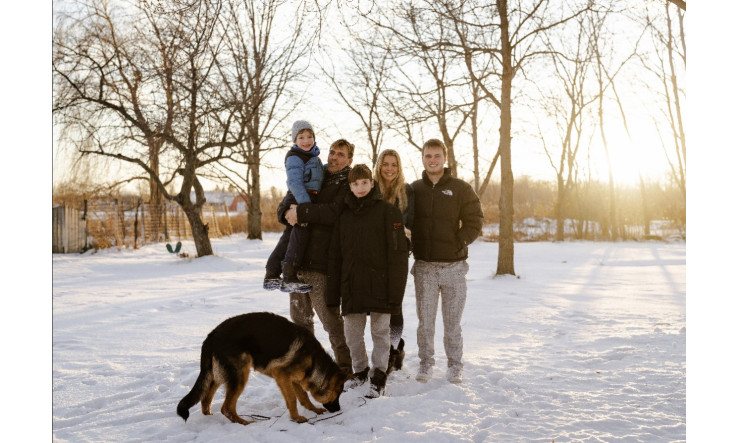 o Maison Jacynthe is us: it's more than a business, it's our life.
o We built everything from scratch, together, without help and now surrounded by a great team to support us.
o We are the "number one customer" of the company.
o What we wanted at the beginning and still today: to share inspirations that have changed our lives with the goal that it will change yours too.
o We promote a lifestyle of our own, we try to inspire you to eat well, to exercise. We talk about vitamins, superfoods, what makes a difference to us. We like to think that all of this together can help the vitality of people who adopt this lifestyle.
o We are committed to transmitting information, to disseminating this essential content, on our site and at your disposal: live interviews with health specialists, 50 programs, a film on the development of children, hundreds of articles, many of them written by health specialists. We have guides and books.
o We offer a great contribution to society, both economically and in terms of heritage preservation.
o We create more than a hundred jobs.
o We send a lot of parcels outside the country.
o We work hard and invest to preserve heritage: our houses are heritage houses, between 100 and 350 years old, rich in history.
o Every day we read your stories, inspired and propelled by them.
o Every night, we go to bed happy, proud of what we accomplish.
o We have a great team, a great family of employees, a solid core that has been around for a long time.
o You, our partners and our team become our friends.
o We are our own voice.
o We are spontaneous and proactive.
o We are always looking to connect with you.
o We listen to you, we always try to offer you what you ask for.
o Our consultants and beauticians have no financial goals, their goal is to serve you well.
o We make it our duty to advise you properly and to offer you a personalized service.
o We are committed to offering options for all budgets, this is important to us.
o In each of our homes, beautiful stories are lived with you every day and we are happy to read them in the daily reports of the boutiques.
o We are a living laboratory as we are constantly listening to your journey with the formulas like a perpetual, powerful focus group: the testimonies guide, inspire and change lives in turn.
o We are a 100% independent, free and autonomous company: we source, manufacture, self-distribute, and are in constant contact with you and are our own media.
o We make ecological choices.
o We are masters of our formulations and ingredients.
o Our formulators have carte blanche, the freedom to create; we simply want the best in the world.
o We demand the best from our partners and ingredient suppliers: we want the best, not a price.
o What we offer you: no compromise in ingredients or in the richness of the recipes.
o We did not create this company to sell it. We are already planning how the children will take over if they want to.
o We have decided never to retire: Maison Jacynthe is our life! We will not stop; we love what we do too much.
o If we are still here today, it is because of you. You are our best spokesperson. We have come through the turmoil because of you.
o And that DNA will never change, it's us. We cannot change it, if we do, we no longer exist. This is who we are: proud of who we are, proud of our values, proud of our ingredients, proud of our team, proud of you.